Task #3406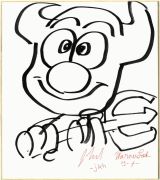 tdf should cooperate with Weblate.
---
Description
Buovjaga prompted me to come to redmine.
First of all, I apologize that tdf#136906 was spam.
TDF uses Weblate for translation.
Weblate allows you to download terms to be translated in several file formats.
However there is no ODS format in it.
According to Weblate's manager nijel, it's not included in future plans.
That's very sad.
TDF should cooperate with this support.