Task #1389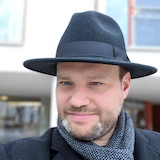 license renewal for IntelliJ and PHPStorm
Target version:
Team - Recurring
---
Description
The free licenses for IntelliJ and PHPStorm need renewal once a year, shortly before they expire.
Contact is opensource@jetbrains.com, mentioning our existing license ID. From 2015 on, we might need to use their webform instead.
History
I need all the people who acitvely use IntelliJ and PHPStorm to contact me to get the setup with the new license model by Jetbrains.
Only cloph needs the new license.
Status changed from In Progress to Closed
Migrated to All products perpetual license, Ticket can be closed.