Task #1800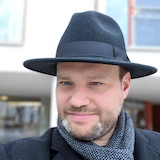 Target version:
Team - Qlater
---
Description
With the source code of the cloud version emerging, at some point in time it might make sense to evaluate providing builds as part of the regular release, be it as VM or otherwise.
TDF should IMHO not be a hoster, but only provide some first glance/test drive.
---
History
Status changed from New to In Progress
% Done changed from 0 to 20
in light/preps of de-community we in Berlin this was looked into - Thorsten has a demo running on vm162 now using a couple of docker images
Status changed from In Progress to Closed
I think we do provide an online repository now as part of the regular release process - so closing this one. Let me know if I am wrong with my assumptipn. ;-)
Wrt. hosting a cloud variant, that's a separate topic I'll add to Redmine.