Task #3051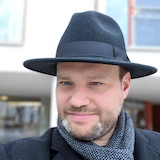 grow recurring donations (goal 50%)
Target version:
Team - Q4/2021
---
Description
One of the larger tasks for the next ~two years is to steadily grow our recurring donor base, with a goal of 50% of donation amount.
During the past two years, we've successfully grown it to 10% and for a few months, we also accept recurring credit card donations next to PayPal.
This list will be extended by other payment methods (eg. SEPA payments) in 2020.
Having recurring donations can make donors feel more engaged as sponsors and also helps wrt. app stores and automatic updates.
Some ideas to encourage that are branding of 'sponsors', or 'regular donors', some videos etc.
Assigning to Mike to take the lead on this, but this clearly needs to be a combined effort of several people.
Target version changed from Q4/2020 to Q4/2021
I'll get the current state of recurring vs normal donations and update here. As this was set as a two-year goal, let's set the target at the end of this yea