Task #1000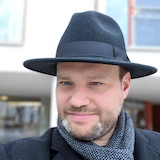 Remove sub-domain zh.libreoffice.org
---
Description
Quoting the website list:

      Currently there are three Chinese related sub-domains: zh, zh-cn, and zh-tw. However, at this moment only zh-cn and zh-tw are maintained. No one is taking careof "zh" and it is not needed. We hope to delete zh, or redirect the user to zh-cn or zh-tw site based on their browser agent settings, zh-cn is preferred. Thanks!

Status changed from New to Closed
there was no dedicated zh subsite in libreoffice, only a dns-entry exists for it. I made that redirect to www.libreoffice.org
thank you, but maybe redirec to zh-cn.libreoffice.org is better,can you do it?