Task #1913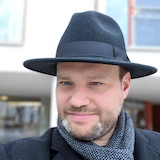 Pootle – add local translation memory for existing strings (TM)
Target version:
Team - Qlater
---
Description
We got a report about some Pootle improvements:
Out of date stats: https://translations.documentfoundation.org/projects/ - usually some stats job failed. There are steps to clean these up. Pootle master is much better at this
Local TM. Setting up Local TM on Elasticsearch will give live up-to-date TM based on the projects in Pootle. This doesn't seem to be setup or running at the moment and Pootle is only giving amaGama TM results. POOTLE_TM_SERVER needs to be setup. This might obviate the post I see about new master not containing someones 5.1 translations and then them not having TM results for those previous translations.
History