Task #2681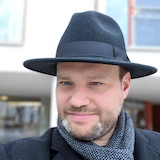 improve Get Involved pages
Target version:
Team - Q1/2019
---
Description
Some ideas from our Tirana meeting are:
get involved page with pictures? be careful with infra at least, might not scale
dd conrete proposals how to contribute -> easy hacks for non-code topics
mention the impact of work (millions of users, blogpost read by 20k+ visitors); for infra, you can do things on large scale
History
Just a thought on this: we should definitely implement some of these ideas, and perhaps on the individual pages under the "Improve it" menu on the website.
But for the general "Get involved" page, before I dive in, I want to see what progress Redon is making with his "What can I do for LibreOffice" website. Depending on the outcome, it could be a good replacement for the "Get involved" page in general...
Subject changed from improve Get Involed pages to improve Get Involved pages