Task #2922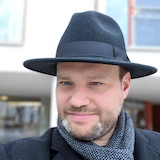 ---
Description
It seems there are some CSS issues with AskBot. The report is older, so might not be relevant anymore - Sophie, can you have a look?
(machine-translated)
If I call up my account and want to see the comments, which are displayed as Reply to my comments have come to empty, so this is not possible: The link to "delete" will change from the link to "Voices" and "account" in equal parts. That was once minor different, so that with a lot of luck I could catch the delete link. Now I am only given the choice to delete my account ...
---
Files
History