Task #3102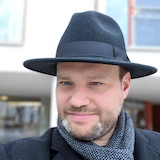 Target version:
Team - Q1/2020
---
Description
We need to update the board website, now that the new board is in charge.
https://www.documentfoundation.org/governance/board/
Can you
1. ask all new board members for their picture and bio, pointing to the current site as example
2. send all existing board members their listed data and ask if there are updates
3. move the current website to 2018-2020 archive
4. upload the new board website
History
Status changed from New to In Progress
The page is updated, and I've fixed a few typos. I've also emailed the directors in case they want to change/update anything...
Status changed from In Progress to Closed
Daniel asked me to update his picture, which I did -- otherwise no other requests from the directors. They can always contact me in the future, of course, but otherwise this task is done IMO.