Task #2193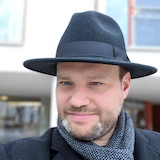 allow BitCoin donations < 0,1 BTC
Target version:
Team - Pool
---
Description
It seems that the minimum donation amount for BitCoins on our donation page is 0,1 BTC which is the equivalent to 100 €. We should allow much smaller amounts, e.g. 0,001 BTC (see http://de.coinmill.com/BTC_EUR.html)
History
Status changed from New to Resolved
Correction: It was not limited to 0.1, but 0.01 bitcoin :-)
But yeah, agree that even 0.01 is too much for some (you can always "cheat" by manually tweaking the html prior to submitting, it is not an enforced limit, rather your browser's input validation).
Changed that to accept 0.001 minimum, with default of 0.005
Status changed from Resolved to Closed