Task #3261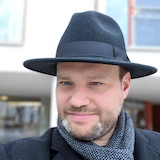 removal or migration of legacy Redmine projects
Target version:
Team - Q3/2020
---
Description
Several legacy Redmine projects should be removed or migrated after the release of LibreOffice 7.0:
History
Due date deleted (2020-08-10)
Assignee changed from Florian Effenberger to Italo Vignoli
Downloaded all files:
1. Certification are obsolete files, and updated ones are already on Nextcloud in the Certification area
2. PR are press clippings files, originals are on Italo's hard disk, and will be uploaded on Nextcloud after cleaning
3. Marketing are old flyers, which have been updated since the upload, new ones will be uploaded on Nextcloud
4. LibOCon files are old ones, used for Bern Conference in 2014, and probably completely obsolete
Status changed from New to Closed
Asked Italo and it can be closed now.