Task #1481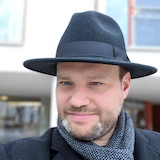 Target version:
Team - Recurring
---
Description
We want to have our own TDF-provided Bibisect repositories.
The scope of this ticket is to regularly produce Bibisect repositories for
with all the flavors and branches we need. These should be produced by TDF staff, on officially TDF-hosted machines. The platform should be maintained by infra, while the Bibisect repositories should be managed by assignee.
How to setup a new repository ( using lode )
- ./setup --help
- ./setup --new bibisect/coreXX
- mv /dev/bibisect/coreXX to bibisect/
- copy autogen.input from previous builds to the current one
- copy old .bibisect/loXX to .bibisect/loYY
- edit the new loYY
- go to jenkins - new item - copy existing item ( lo_bibisect_XX_Y_Y )
How to setup a new repository in gerrit
- https://gerrit.libreoffice.org/#/admin/create-project/
- Write project name ( use these as reference --> https://gerrit.libreoffice.org/#/admin/projects/?filter=bibisect )
- Change rights to 'Inherit from Dev-ACL-Template'
- ssh gerrit@gerrit.libreoffice.org p 22
cd /srv/repositories/<new repository name>
- copy config file from another existing repository
- Edit the config file
- touch git-daemon-export-ok
- git remote update ( While the origin repo is not being built )
Use this script < https://cgit.freedesktop.org/libreoffice/contrib/dev-tools/tree/bibisect/buildReleasesRepository.sh > for building bibisect-linux-64-releases