Task #2377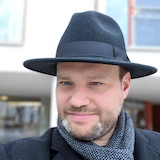 ---
Description
When Firefox is used with the NoScript plugin, the wiki footer seems to be broken (cf. attached screenshot).
It does not matter whether people are logged in or not.
---
Files
Assignee deleted (Guilhem Moulin)
Target version deleted (Pool)
Given there were no further complaints and this is a minor issue with a special plugin, removing this from Guilhem's pile
Status changed from New to Closed

Problem has nothing to do with NoScript; there are two variables which can be modified by the localsetttings.config but there is no possibility to fix both: the footer under the content and the second under the edit field.
There is an open bug report at wmf, but haven't the bug report at the moment. this needs mediawiki hacking to get fixed.