Feature #751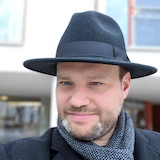 Estimated time:
(Total: 0:00 h)
---
Description
Meta ticket to coordinate the BugZilla migration and identify individual tasks
---
---
History
There seems to be an (unused) issue in #49 which also has some good details in Norbert's comment - please add things missing from this meta ticket here yourself, Robinson, so we don't miss anything
Another note: The dates selected are the very last dates given we aim for a mid-November migration
Please do not wait with workin on those individual tickets until the due date, but rather ensure they are fully finished and dealt with by then ;-)
When all is done, let's not forget a task of #49: "we remotely share a beer :-)"
:-)
Related to Feature #130: adjust DNSWL and other whitelists to new/additional IPs added
Status changed from New to Resolved
Migration and subtasks are now done. Looks like #130 will require some additional ongoing work; any new Bugzilla-related tasks can fall under ongoing maintenance/development.
Marking this one as Resolved.
Status changed from Resolved to Closed